AquaBliss Biodanza Weekend – Canberra
November 18 @ 11:00 am

-

November 19 @ 3:00 pm

AEDT

$360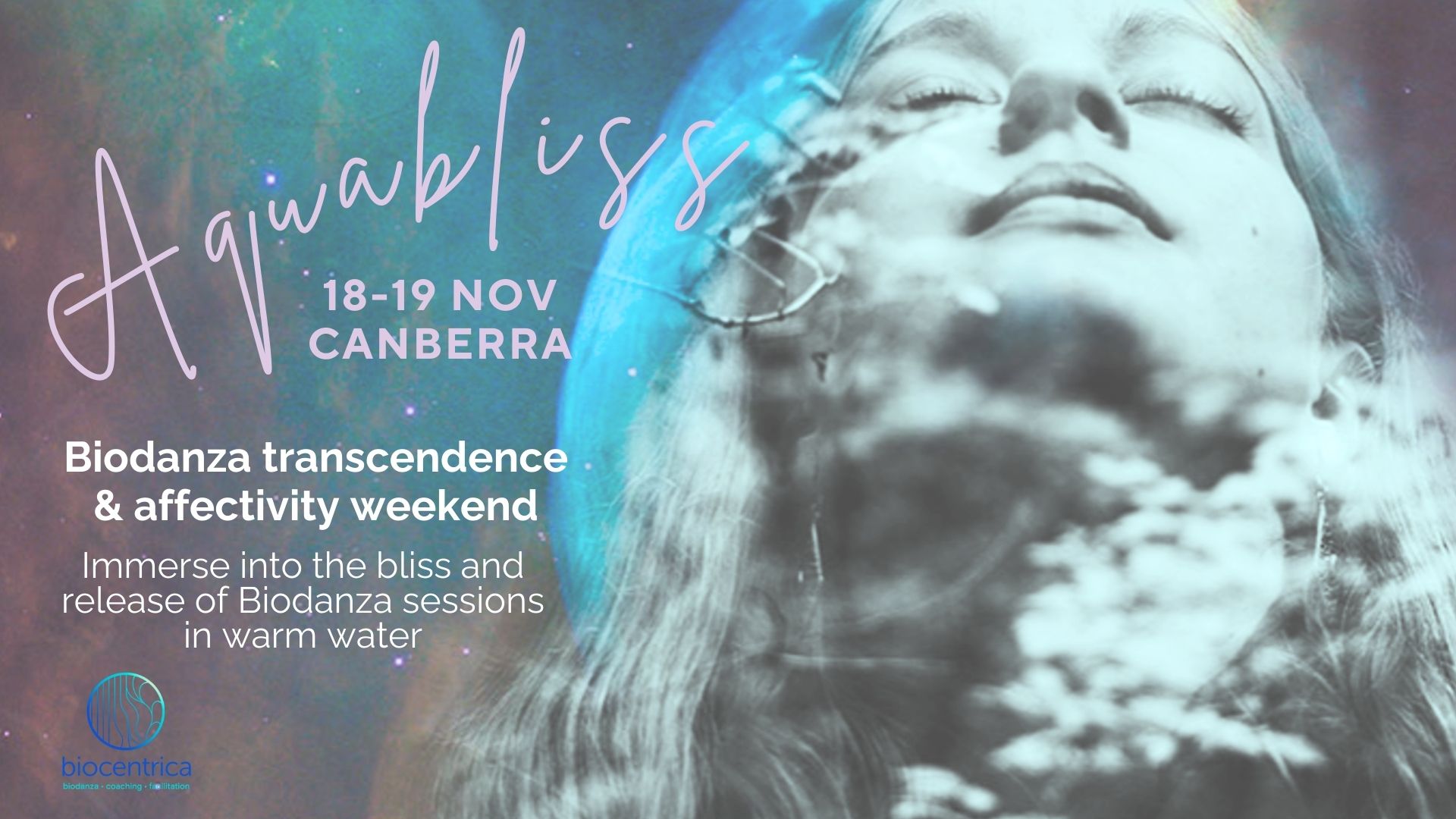 Are you ready for a special weekend in Canberra?
Immerse into the bliss and release of Biodanza sessions in warm water.
It is with pleasure that we offer you the opportunity for a weekend of Aqua Biodanza in Canberra this November.
Biodanza in warm water is a special extension of Biodanza that can be studied once one becomes a Biodanza facilitator. Kate is completing this special training in Europe.
This workshop may be particularly supportive for :
– Relaxing deeply held tensions in the body.
– Feeling more connected to life in a relationship of trust, wonder and surrender.
Below is a film about a group having Aqua Biodanza training with Marcus Stueck in England, it will give you some ideas of what to expect and the many benefits of the process. Aqua Biodanza sessions are deeply healing, relaxing and renewing experiences at a cellular level. They are subtle and gentle and reduce tension, chronic stress states, stimulate the immune system and improve psychosomatic well-being.
Details
Date: 18 and 19th November
Timing and Venues:
Related Events