Biodanza Margaret River Open Taster Session
July 23 @ 4:30 pm

-

6:00 pm

AWST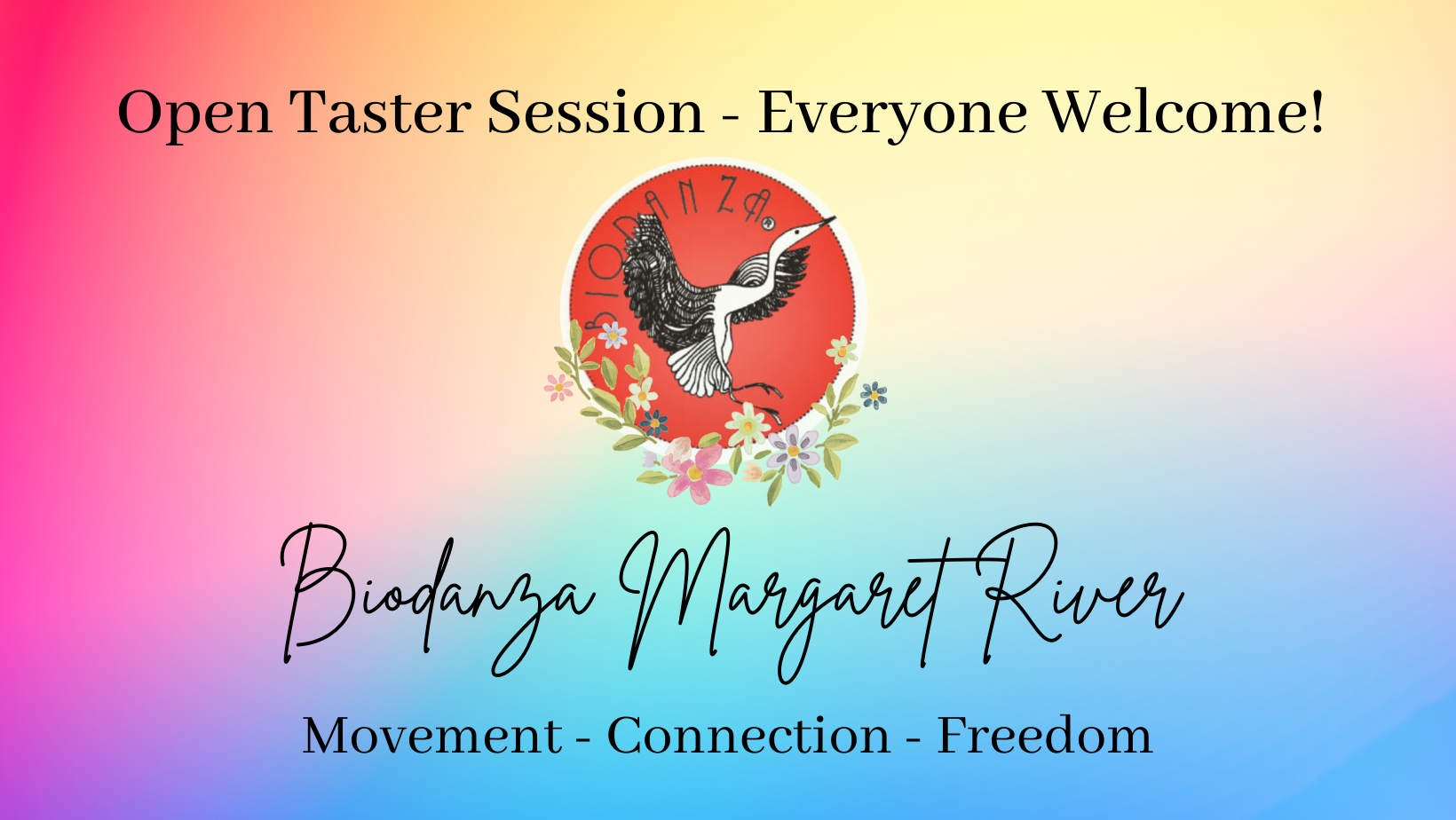 I warmly invite you to join me for our first Term 3 Open Biodanza Taster Session. If you have been wondering what Biodanza is all about, here is your chance to find out!
Everyone is welcome and no dance experience is required!
Biodanza originates from South America, and today is enjoyed all over the world. Biodanza is a human development system, where movement is the key to unlock more potential for a fuller life.
There are no steps to learn and nothing to get right. It is a space for you to enjoy freedom of expression, to connect to your body and be more present with yourself and others. In a Biodanza session you will experience different rhythms and inspiring music specifically chosen from around the world to revitalise you from the inside out.
** OPEN TASTER SESSION **
Date: Saturday July 23rd
Time: 4.30-6.00pm Introduction & Session
Venue: MR Karate Club, Wallcliffe Rd, opposite The River Pub
** WHAT TO BRING **
A bottle of water. Wear comfortable layered clothing, bring socks in the slower part for warmth.
** WHAT YOU NEED TO KNOW **
* You don't need any specific dance or other movement experience.
* I invite you to dance barefoot if that is possible for you.
* A brief introduction to Biodanza will start the session.
* It will be a facilitator guided movement class.
** COSTS **
This Session will be by CASH DONATION, whatever you are able to afford is perfect.
** WHEN IS THE NEXT SESSION? **
The following Saturday July 30th we will 4 week mini-course with a closed group at the same time each Saturday 4.30 – 6.00pm.
** FACILITATOR JASMIN ROUW **
Jasmin Rouw is a facilitator (under supervision) of the Rolando Toro Biodanza System and has been running Biodanza in MR for 3 years. She completed the 3 year training course with the Biodanza School of Australia, NSW, which is Internationally recognised.
"I look forward to sharing my passion for Biodanza with more of the Margaret River Community and I love to see how it positively impacts so many people that put in the effort to come along to regular sessions"
Related Events