Gold Coast FREE Taster Class
May 7 @ 12:30 pm

-

2:30 pm

UTC+10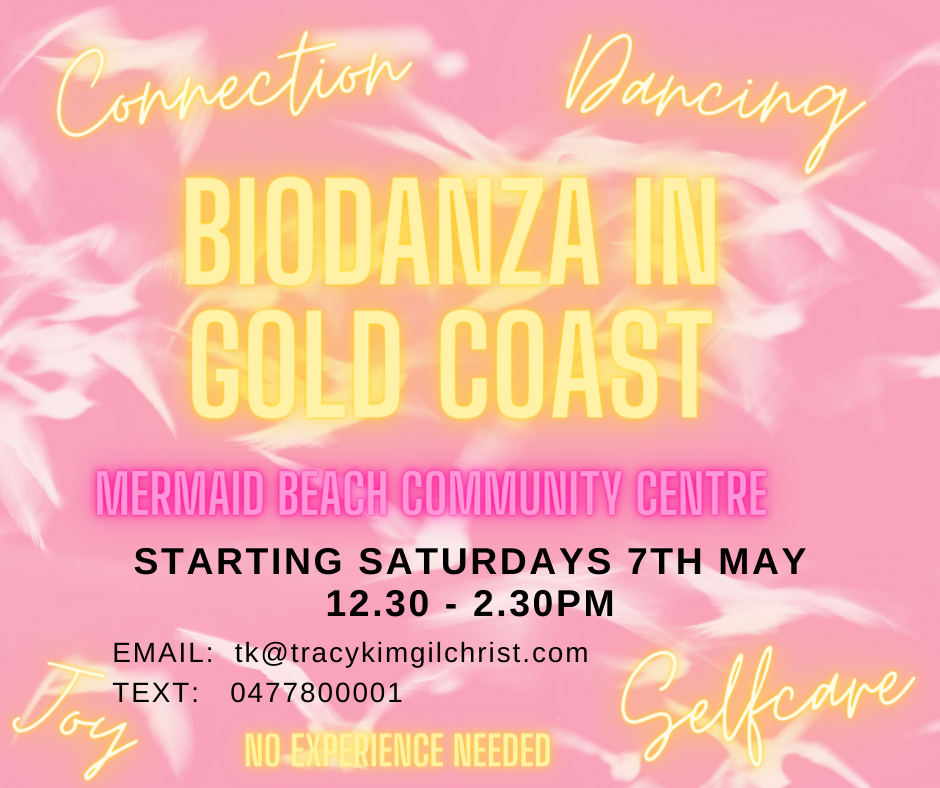 SAVE THE TIME! BRING A FRIEND!
The best way to understand what Biodanza is, is to have your very own experience of it! Join us today for just that experience.
Biodanza is a movement and dance system for human development bringing you into a deeper connection with yourself, others and life.
With music, dance and movement in group classes Biodanza supports your innate potential to be healthy and well – to enjoy life, feel pleasure and to grow.
For some, Biodanza is simply fun, guided expressive movement with some social connection. For others Biodanza is a journey into a process of profound growth.
Whatever the case is for you, it only takes a single session of Biodanza to feel energised, restored and in a positive space. And with regular Biodanza you can expect to get closer to what you really want for your life.
No experience is needed. Wear comfortable clothes. Preferably dance barefoot.
Related Events